Boost Your Hotel's Direct Bookings With RateParity
Conversion Rate Optimization Platform For Hotels
Super Widget
The customizable Super Widget integrates all the conversion elements hoteliers need to increase direct hotel bookings: price comparison, direct booking best rate, special offers, gift cards & vouchers, and reviews. Easily embed the code on your website and start boosting your revenues.
Price Comparison
A powerful Price Comparison Tool with a super-fast Integrated Booking Engine that allows the hotel's official website to increase direct bookings instead of OTA'S bookings.
Quotelier – Get A Quote!
Craft top-notch proposals and get paid with ease in a secure environment! With Quotelier, managing offline requests is a breeze – send follow-up reminders and stay on top of your tasks effortlessly. Plus, our personalized email experience lets your guests connect with your hotel staff directly. Sign up now and witness the perfect blend of automation and human touch!
AI – Powered Chatbot
The intelligent tool to drive more direct bookings, increase conversions, and augment customer satisfaction 24/7 on desktop and mobile devices.
Cart Abandonment
Automate push notifications in the form of exit pop-ups, and send email reminders every time Cart Abandonment occurs, encouraging the user to complete the booking according to the dates of their last search.
Messaging
Augment the user experience with targeted offers and call-to-action notifications when browsing hotel's website or upon exit intent.
Reviews Widget
Integrate Reviews Widget on your hotel's official website to show your potential clients what other guests value the most about your property and services, inspiring informed purchase decisions that lead to increased direct online bookings.
Vouchers & Gift Cards
Increase your hotel's income and cash flow by promoting Vouchers and Gift Cards in your website. Guests can purchase Vouchers and Gift Cards in advance, allowing them to redeem later in the booking engine.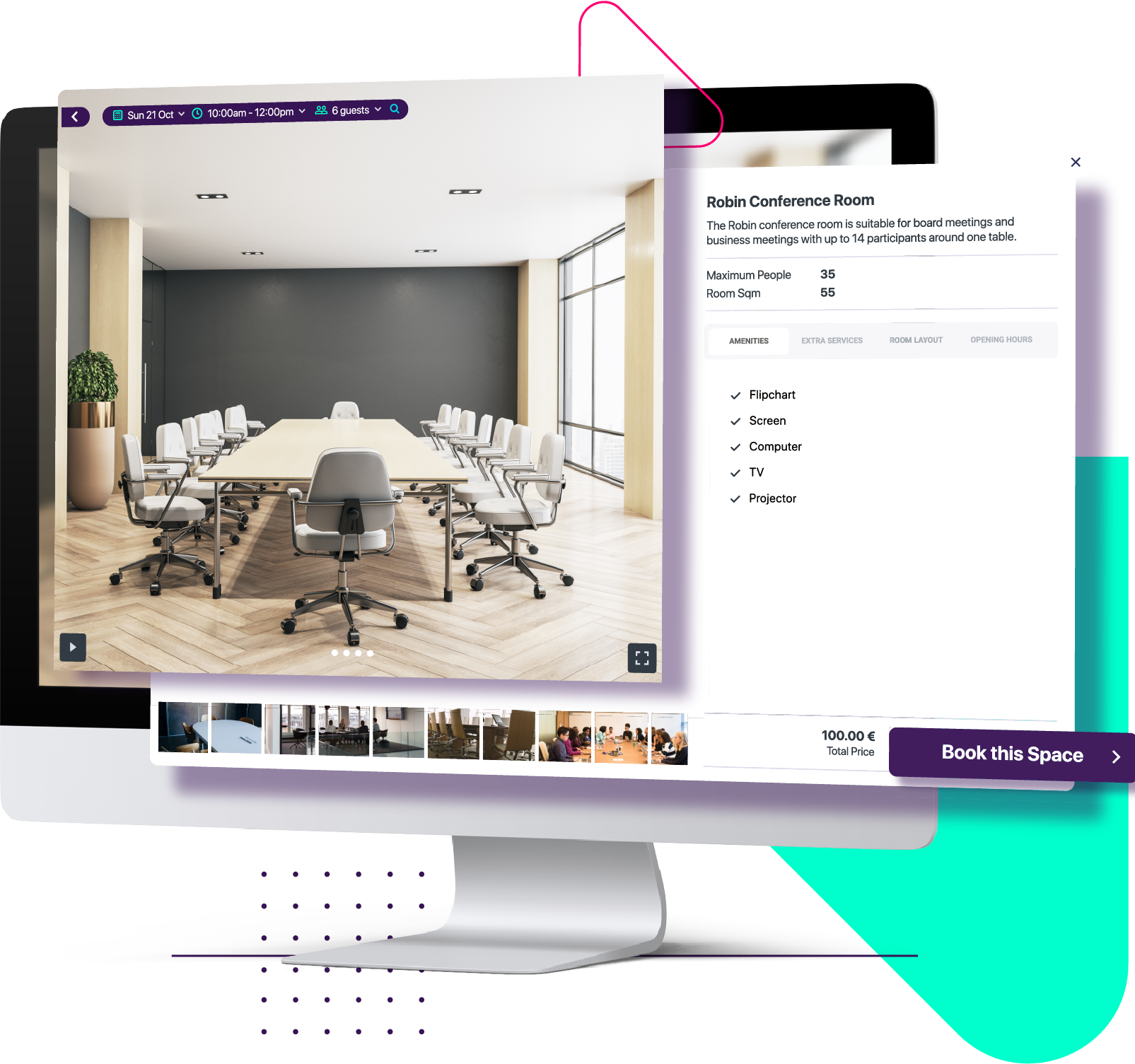 MICE Booking Engine
Would you like to skyrocket your direct bookings by selling your meetings and events spaces? If you are a hotelier with underutilized MICE properties, you can monetize them using RateParity's platform. With our Super Widget, you can tap into Book a Space's powerful and innovative on-demand MICE booking engine that is fully integrated into RateParity CRO Platform.
RateParity Dashboard
RateParity's intuitive dashboard gives hoteliers – managers or sales staff – a clear outline of all the direct bookings, vouchers and gift card transactions, user insights, direct revenue, and much more.
In addition, hoteliers can access the Platform Panel from the dashboard to set up, customize, and update the Super Widget and monitor CPIs and other essential metrics.
Trusted by over 1000+ hotels
The numbers prove RateParity's unique value proposition
+300%

Higher Conversion Rate

"RateParity is a highly integrated, user-friendly tool that allowed us to drive more direct bookings through our website, avoiding third-party commissions, and increasing our average revenue per booking. We highly recommend RateParity"

+13%

Online Sales Transactions

"Integrating RateParity widgets on our site was one of the smartest business decisions we've made for our hotel. The user-friendly platform has helped drive more traffic and eventually more direct bookings. We've seen a dramatic increase in revenues ever since. RateParity is highly recommended for any hotel wanting to improve its conversion rates."

17%

Conversion Rate of bookings done via Rate Parity

"We continuously monitor the online landscape and research sophisticated ways to boost our direct bookings. RateParity has been a great asset, assisting us in increasing our conversions."

+400%

Higher Conversion Rate

"We implemented RateParity in our website in English and Hebrew version in 2020. The onboarding process was easy fix and simple, I was really surprised by the impact. Implementing Rate Parity increased dramatically the conversion rate and the total direct booking of our official website. "

+17%

Online Sales Transactions

"RateParity facilitates the users to search, choose and book with ease and comfort. This unique characteristic of the widget helped the hotel to increase the conversion rate and ultimately the sales. A highly recommended tool for every type of property."

+ 400%

Spa Vouchers Sales

+200%

Online Direct Sales

"Highly recommended ! RateParity excitedly help us increase our online sales. The widget also boosted the sales of vouchers and gift cards and also dramatically decreased the workload of the staff by taking over the entire process. The people of Rate Parity are true professionals , assisted us in each and every issue we encountered until the system was set up and running. I cannot praise them enough."

+38%

Higher Conversion Rate

" It's been almost two years since we trust the RateParity widgets on our hotel websites. The decision proved wise, especially for our Dreams Luxury Suites. Over these two years, we recorded a 38% increase in our conversion rates, a 25% increase in direct sales, and similar figures for our direct revenue. RateParity keeps us up-to-date and competitive. "