MICE Magic – Direct bookings like never before!
RateParity's game-changing integration with Book a Space
It's never been easier for hoteliers to directly sell their MICE spaces. The process is as seamless as can be with RateParity's full integration with Book a Space, the MICE booking engine.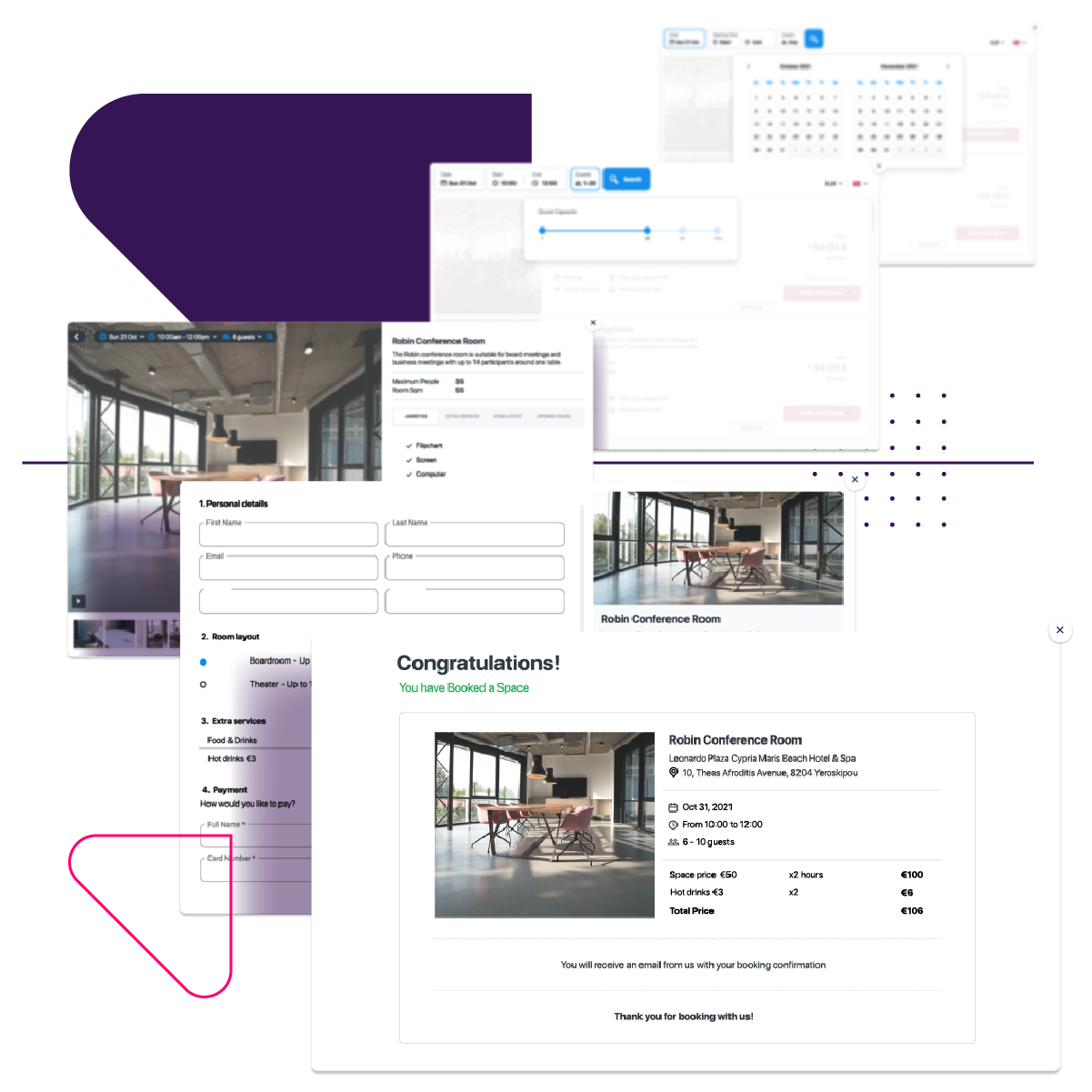 Meet the MICE booking engine
We've partnered with Book a Space in order to allow you to tap into the growing demand for venues suitable for meetings, work, conferences and events. At the heart of Book a Space's seamless, easy-to-use, and secure solution stands its on-demand MICE booking engine. Harnessing cutting-edge technology, it presents users with a simple and convenient booking process, effortlessly handling availability inquiries, orders, and payments to ensure a smooth experience.
The Super Widget
With our Super Widget, your website users get the ultimate convenience. A single click on the "Book a Space" button reveals a selection of MICE spaces to pick from. Users customize their reservation by selecting dates, hours, and the attendee count. A simple click on the desired space reveals vivid photos, space dimensions, and a full list of amenities. Once a space is booked, credit card details are filled in and payment is made without leaving RateParity's Funnel. This seamless process is finalized with the sending of an automatic confirmation, providing the user with the final touch of assurance.