Conversion Rate Optimization Platform For Hoteliers
RateParity's CRO platform offers hoteliers a set of features and tools that enables them to maximize direct bookings, which leads to better conversions and higher revenues. Hotels can implement only the features they need to meet their guests' expectations and business prerequisites.
Super Widget
The customizable Super Widget integrates all the conversion elements hoteliers need to increase direct hotel bookings: price comparison, direct booking best rate, special offers, gifts & vouchers, and reviews. Easily embed the code on your website and start boosting your revenues.
Price Comparison
A powerful Price Comparison Tool with a super-fast Integrated Booking Engine that allows the hotel's official website to increases direct bookings instead of OTA'S bookings. Enables the hotel's website visitors to compare online prices without searching on OTA'S websites. Guests will thus know that the hotel offers the best available rates compared to OTAs. Alternatively, the hotel can match OTAs' best available rate and add extra perks to motivate site visitors to book directly on the hotel's official website.
Quotelier – Get A Quote!
Craft top-notch proposals and get paid with ease in a secure environment! With Quotelier, managing offline requests is a breeze – send follow-up reminders and stay on top of your tasks effortlessly. Plus, our personalized email experience lets your guests connect with your hotel staff directly. Sign up now and witness the perfect blend of automation and human touch!
AI-Powered Chatbot
Focus on your workflow while the AI-power chatbot responds to customer FAQ 24/7, driving more direct bookings and increasing conversions.
Cart Abandonment
Whenever guests are ready to abandon the booking process, an automated notification will pop up to prevent them from doing so or encourage them to provide their email addresses. The e-mail address would be used to send personalized e-mails on time. Room type, search dates, number of guests, and room price will be stated as well as direct booking benefits to optimize recovery efficiency.
Messaging
Augment the user experience with targeted offers and call-to-action notifications when browsing the hotel's website or upon exit intent. Personalize messages for different types of guests and their browsing behaviors. You can use custom messaging for:
Special Offers:
Present potential guest's messages detailing your latest deals and seasonal offers.
Pop-Ups:
Display your latest offers, perks to book directly, or motivational messages to prevent visitors from leaving your website with a pop-up message.
Smart Notes:
Personalize your message based on user behavior, location, and other information delivered by meta-data.
Reviews Widget
Put your best foot forward by showcasing what guests appreciate most about your hotel. Aggregate and display review scores and summaries to inspire the hotel's website visitors to make a direct booking.
Vouchers & Gift Cards
Inspire guests to buy for themselves or friends and family vouchers and gift cards. These are exceptional tools that boost brand awareness and sales, creating an influx of cash flow for hoteliers. Guests can purchase vouchers and gift cards in advance, allowing them to redeem later in the booking engine.
MICE Booking Engine
RateParity's integration of Book a Space on its platform opens amazing new profit streamline for hoteliers. Thanks to this Full integration, your website visitors can effortlessly locate the option to book a MICE space. The Full integration streamlines the process and encourages MICE direct bookings.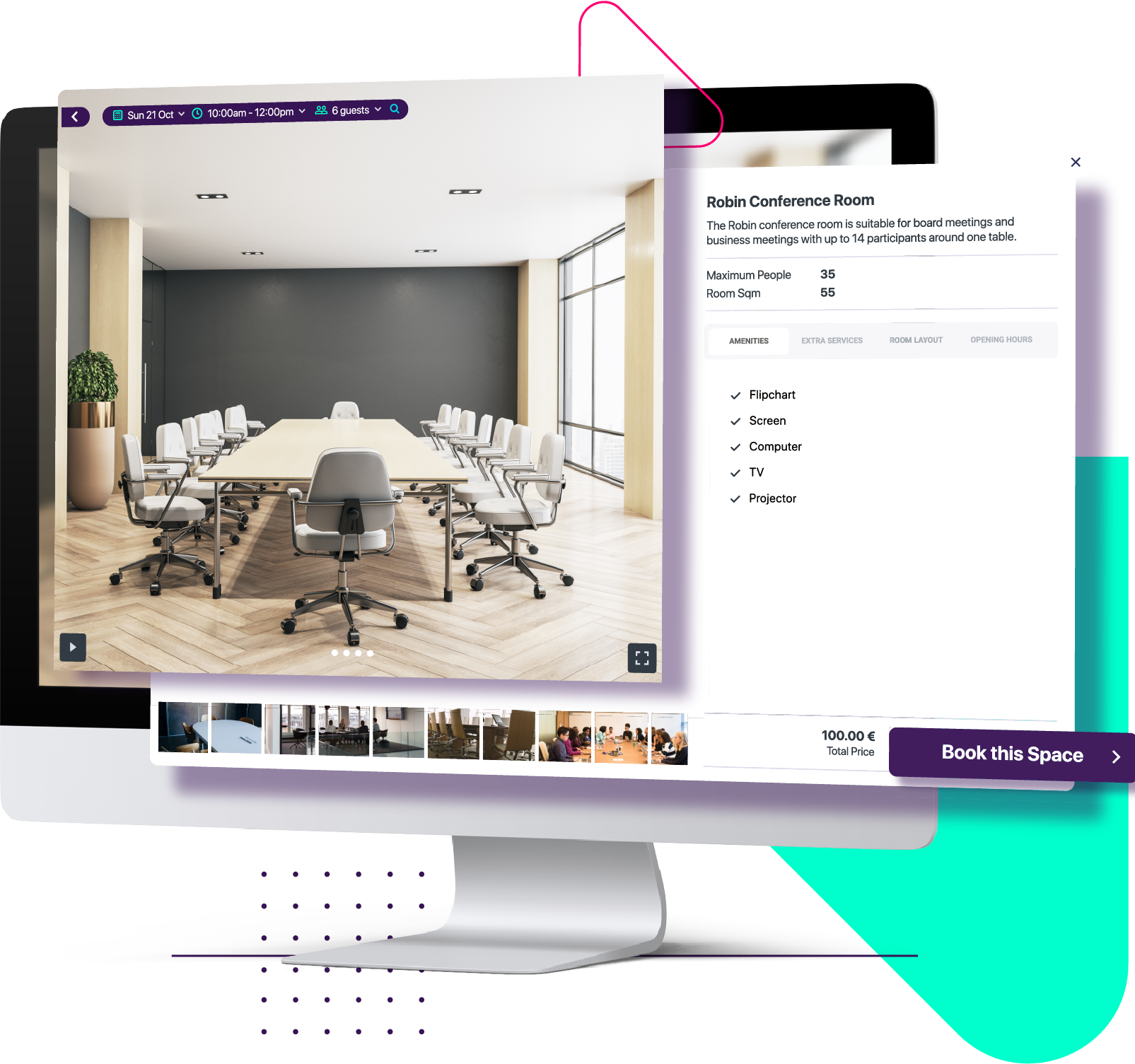 RateParity Dashboard
RateParity offers an ultra-intuitive dashboard that provides hotel managers and hotel sales staff with all the data needed to refine their marketing efforts.  Hoteliers gain access to powerful data insights, including revenue, bookings, vouchers and gift card transactions, and web analytics.
The Platform Panel feature available on the dashboard gives hoteliers access to the Super Widget. Users can set it up to display the same elements site-wide or preferred conversion elements for each page — for example, special offers, vouchers and gift cards when the guest browses accommodation pages.